A JOURNEY TO PARIS
Meet the ambassador of our Fall collection -the beautiful Angeliki Tsionou- and travel with us to Paris.
We asked her what are the highlights of her career, her future trips, but also the must do (and taste) In the city of light, Paris.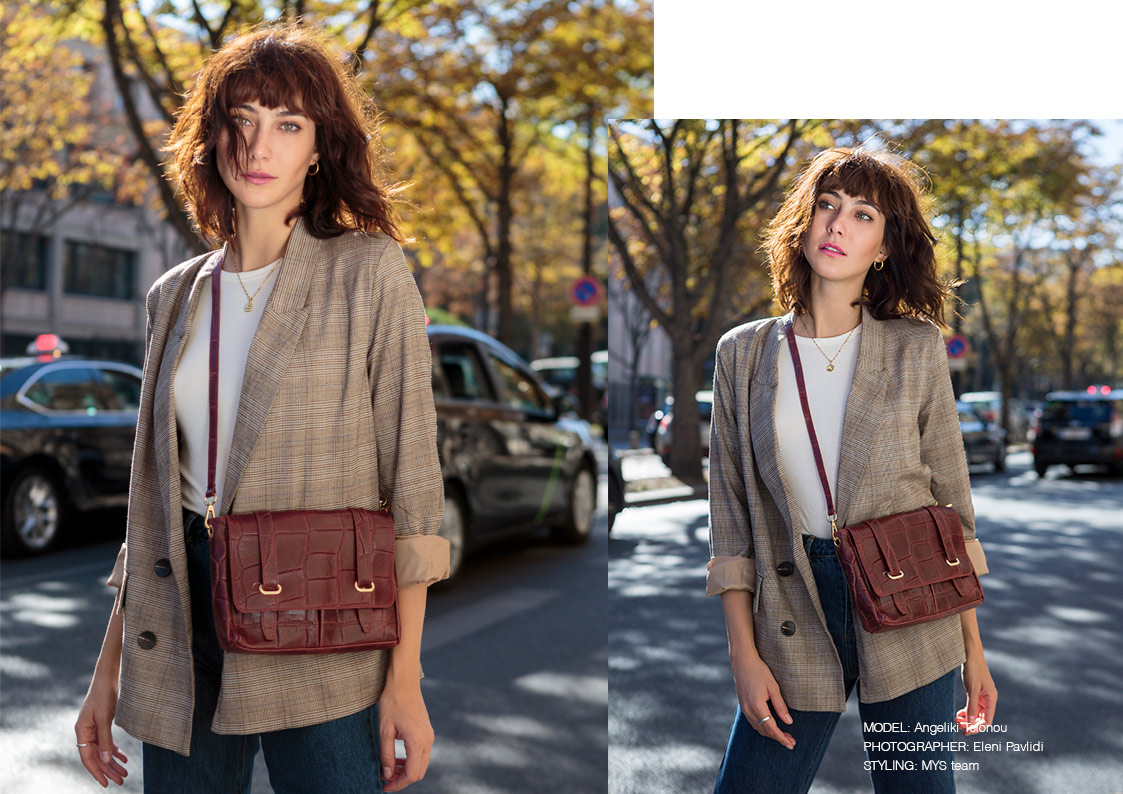 When did you start modeling and what do you consider as the highlight moment of your career so far?
I started modelling alongside my studies as a social worker and by the end I decided to make some trips to America and Europe.
The campaign for Christian Louboutin is one of the most important moments during my career as a model.
Furthermore, my collaboration with an opticians company in France, which was very popular on television, could be noticed as one of these moments.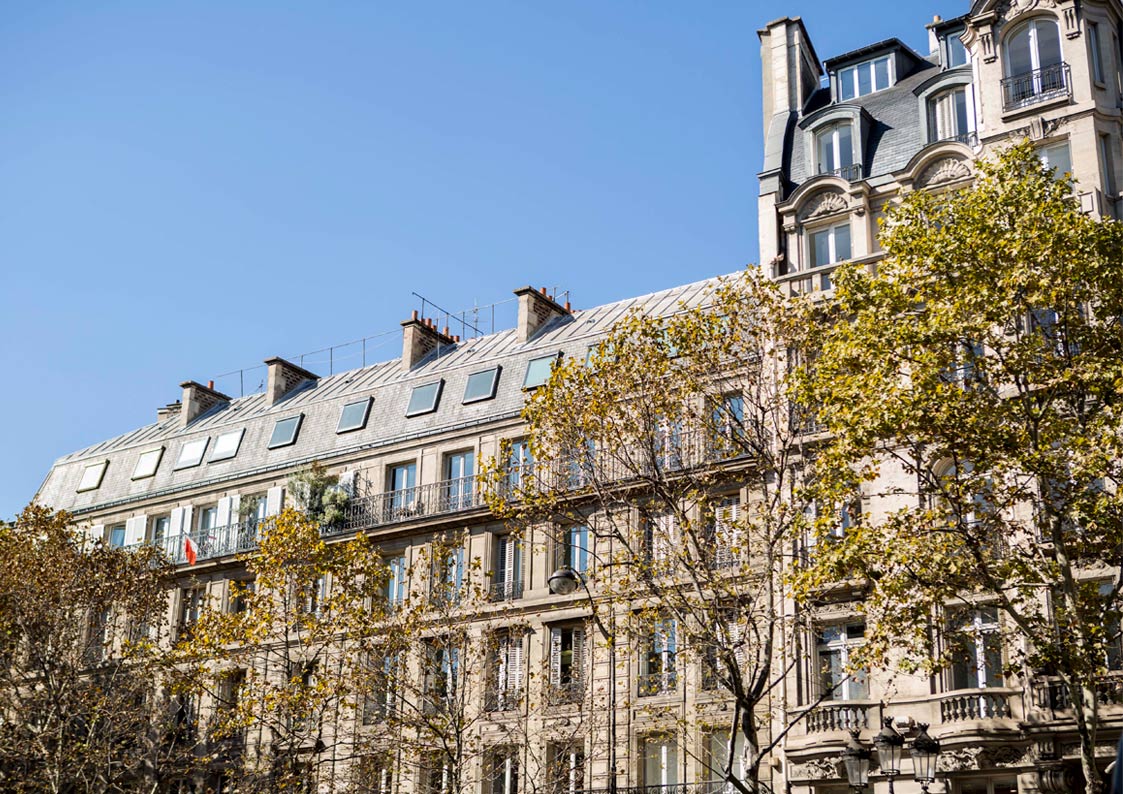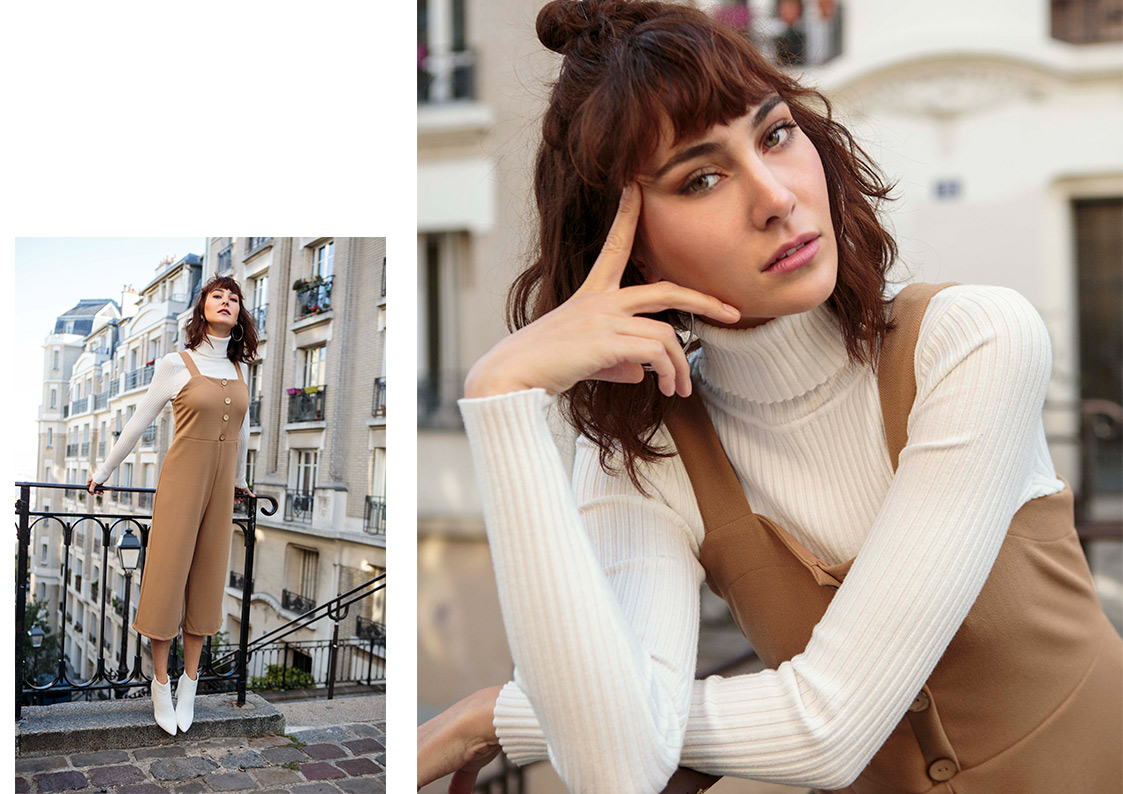 You moved to Paris 1 year ago, did you love the city so far?
As they say, when you do a new start in your life it can be nothing but difficult. The important thing is to insist on your will and not let the circumstances and the bad energy affect you.
After a year I feel I'm in the right city. Paris is a journey, an experience and surely as long as you live the city is magical, you love it more and more everyday.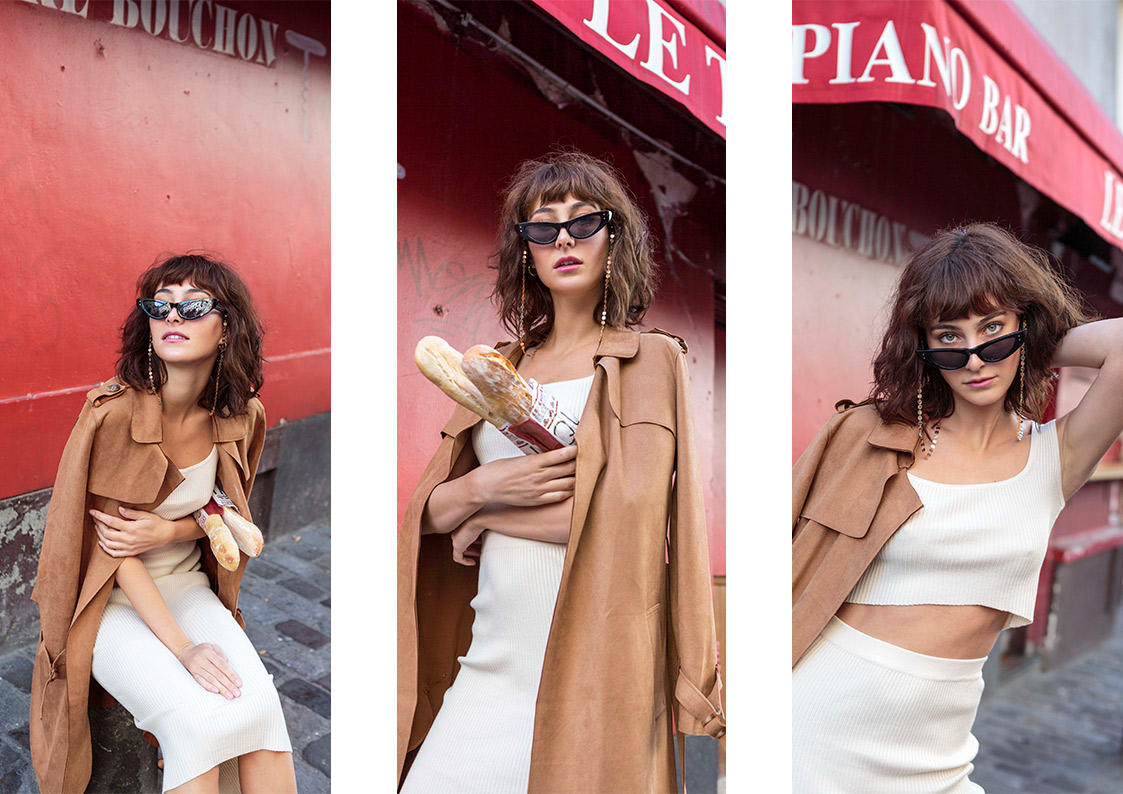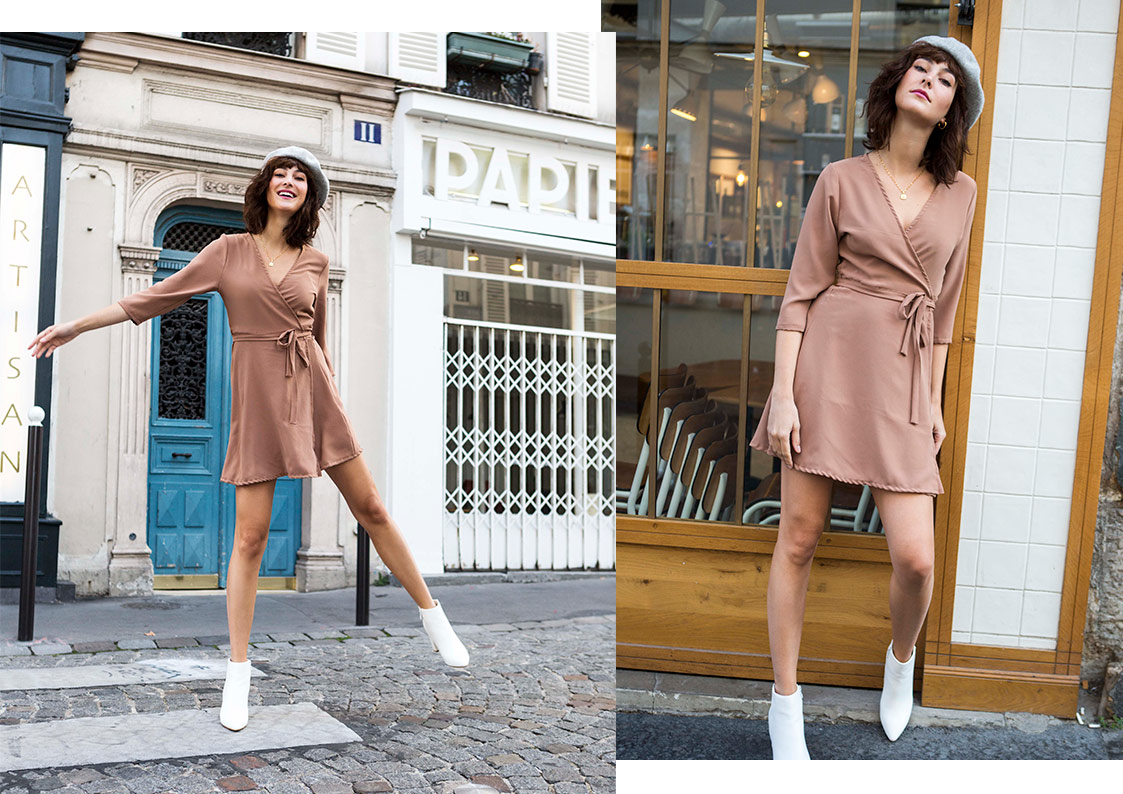 The model's life requires many and often trips. Which of these will be unforgettable to you?
My first trip to New York is one of the most catalytic travels in my life.
It matured me enough at the age I was then. Powerful friendships have evolved in my life from this trip.
The vibe of the city is very intense and the whole lifestyle makes you think you live in another world and another era.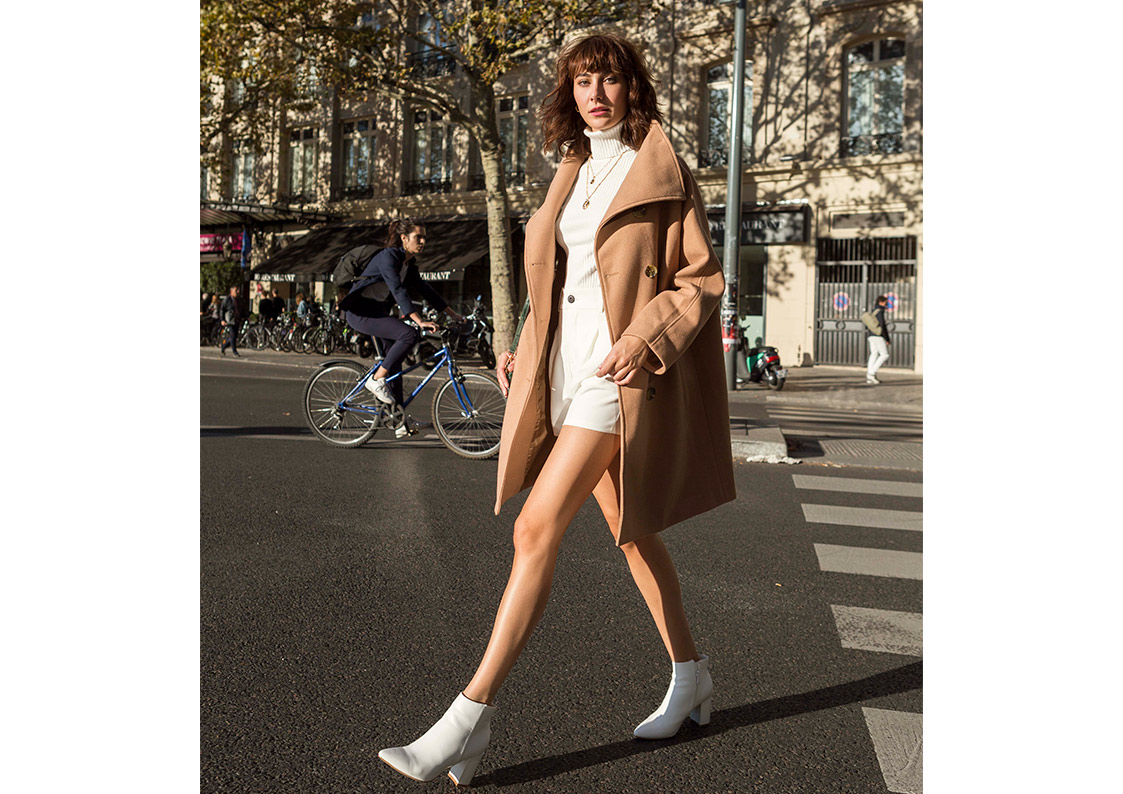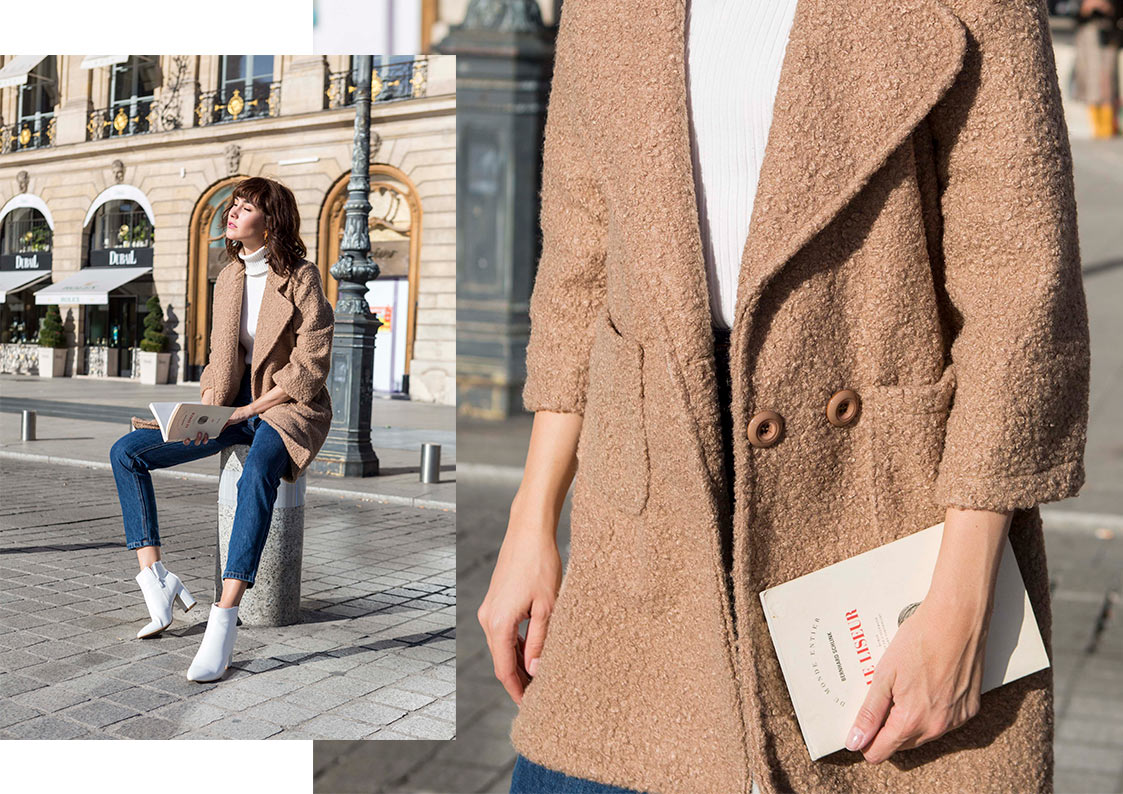 Which part of the world is higher on your list 'to visit'?
Some of the destinations I would like to go to are Asia, California and Bali. It's in my 'to do' list for the upcoming years.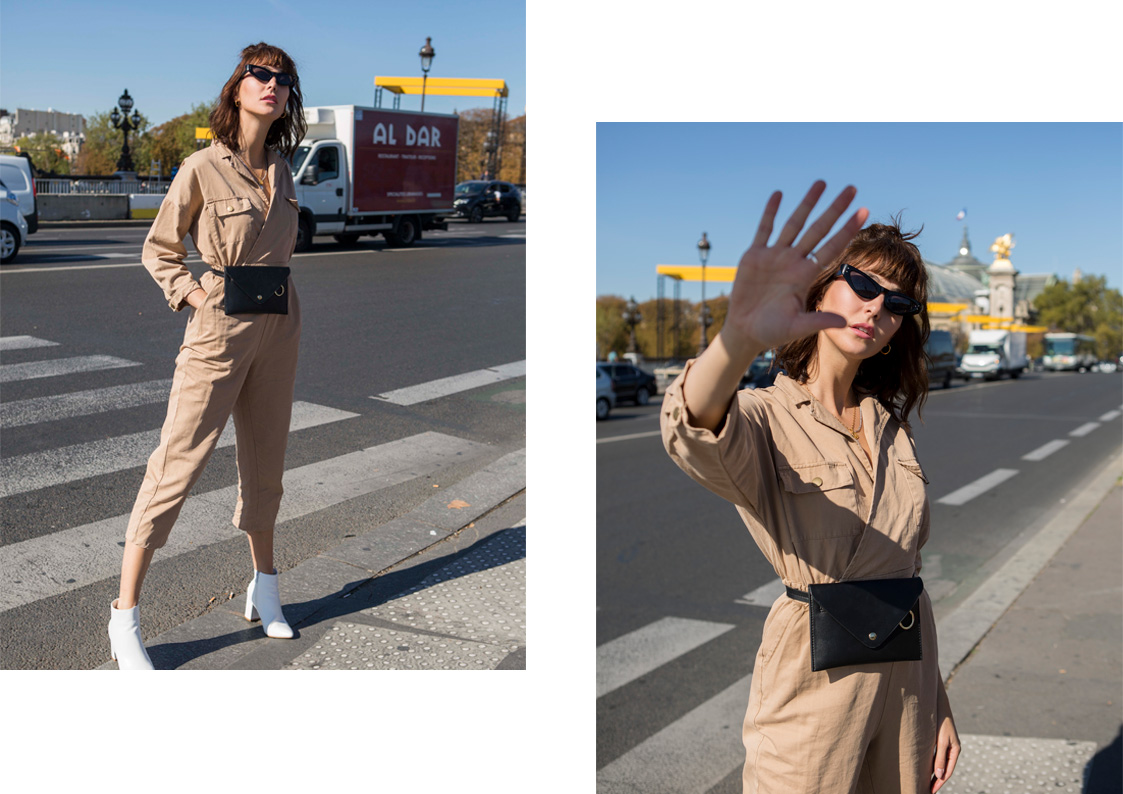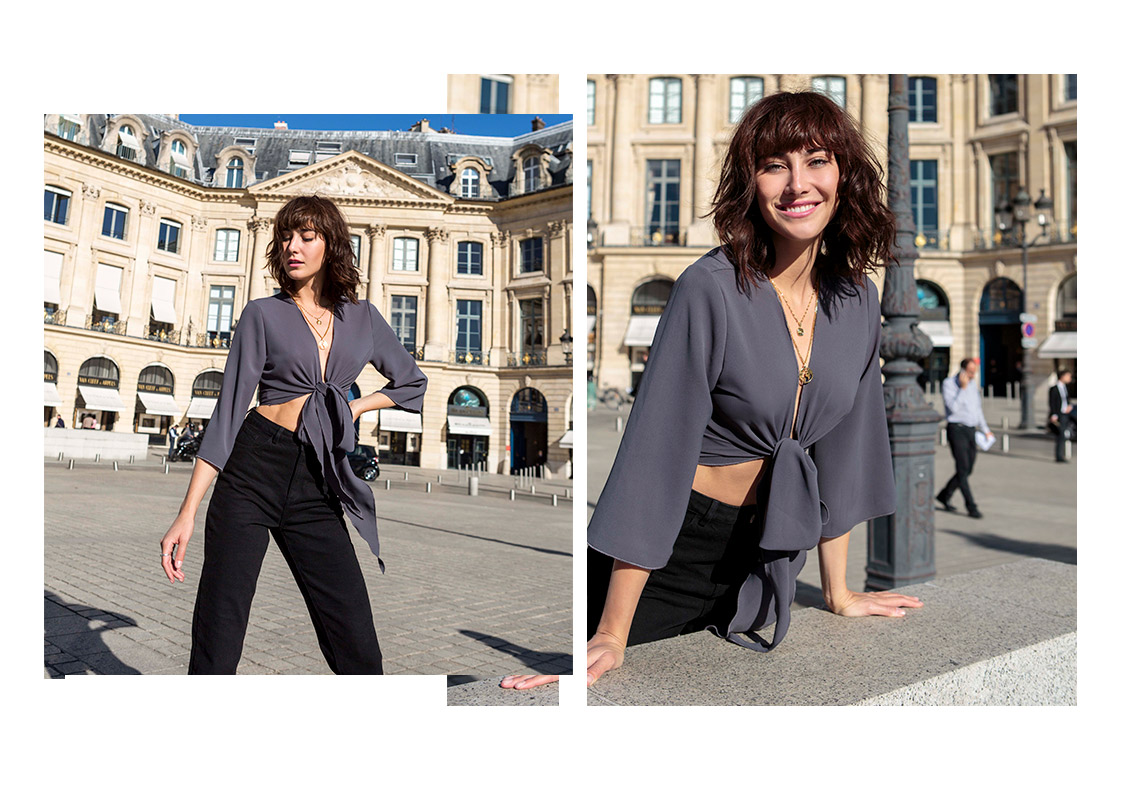 Which is the item that you can not separate on your travels?
I do not separate from my digital camera. I generally feel like a person that my eyes and my mind are thirsty for new images and landscapes.
So I don't forget as I travel to capture as much as I can.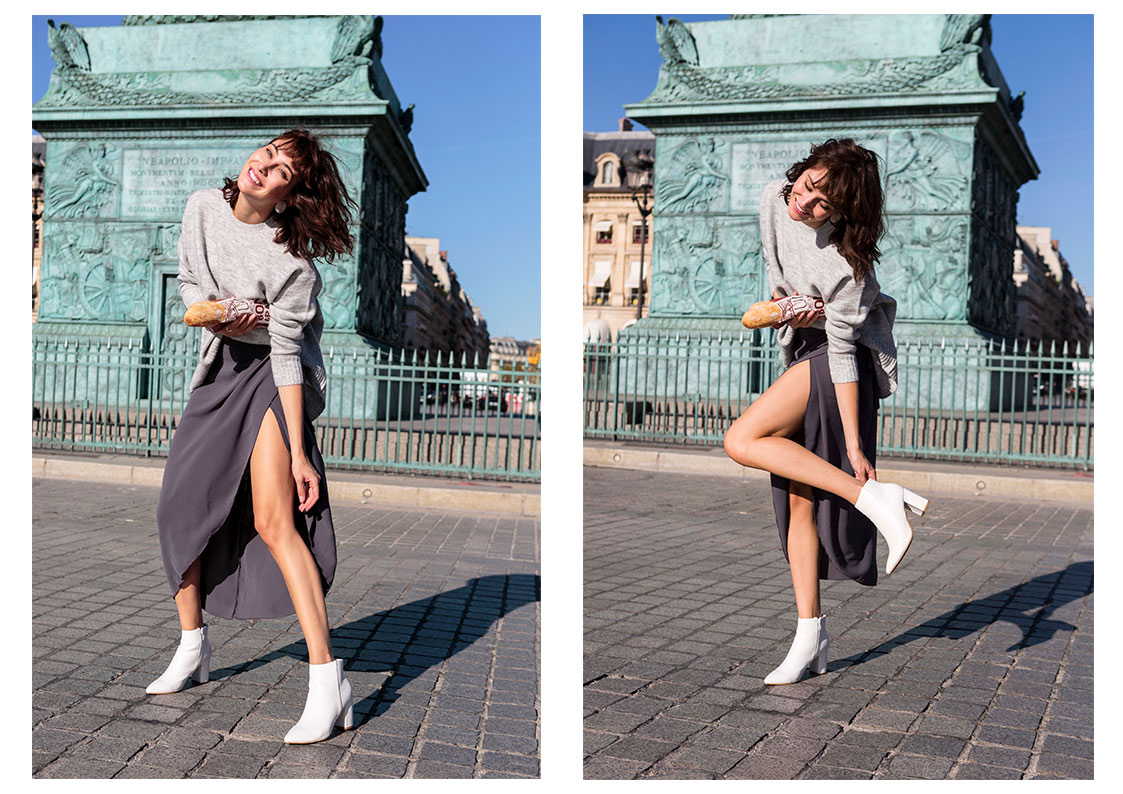 We recently visited you in Paris to photograph our Fall collection. What was the highlight for your, during our 2 day stay in Paris?
Hmm … There was a very good mood, it was a very pleasant and fun weekend, certainly not unexpected
but I think it will be what we will remember after some months and years.
We were a perfect Greek company – something I miss.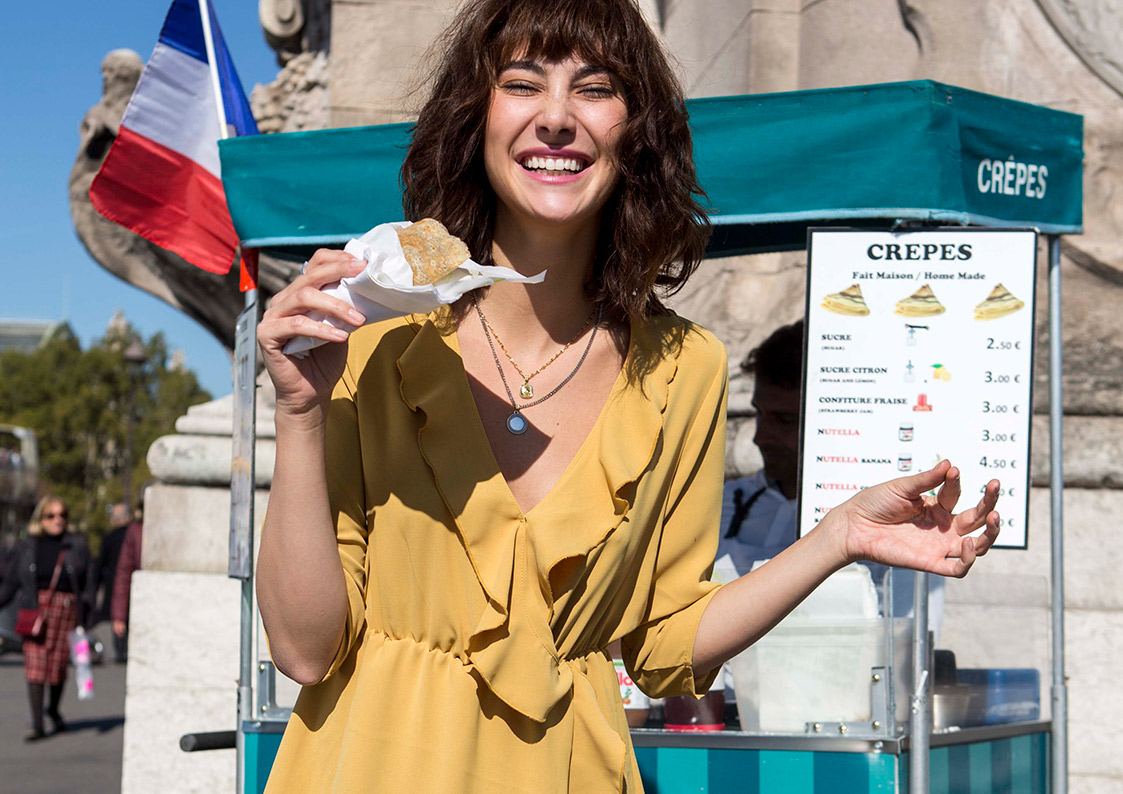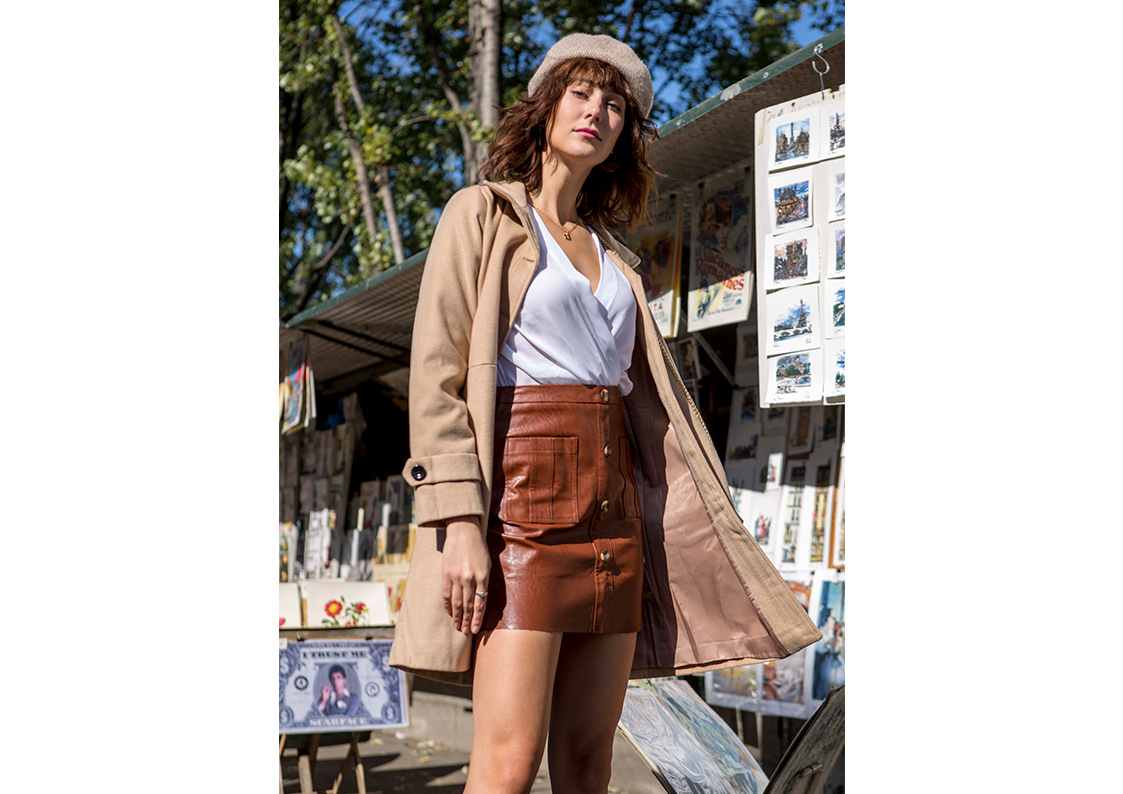 What is your favorite MYS cloth form our photo shoot?
Even I am in the difficult position to choose, I can distinguish as my favorite cloth the Beige Jumpsuit witth metallic buttons.
It's easy wearable, you don't have to think about what to wear and makes your style really cool.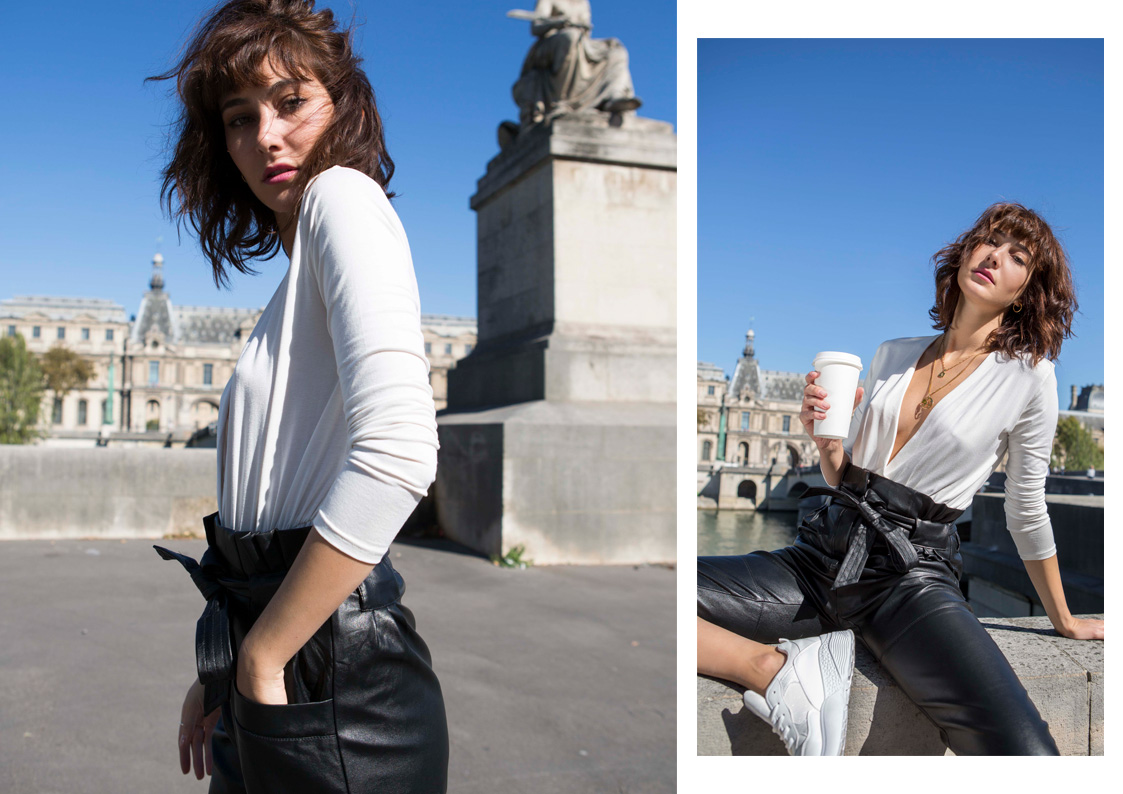 How would you describe your personal style?
I am casual, I like to combine old with modern styled cloths.
From time to time, I dress according to my mood, I can change a bit my style but I always want to wear something comfortable and special.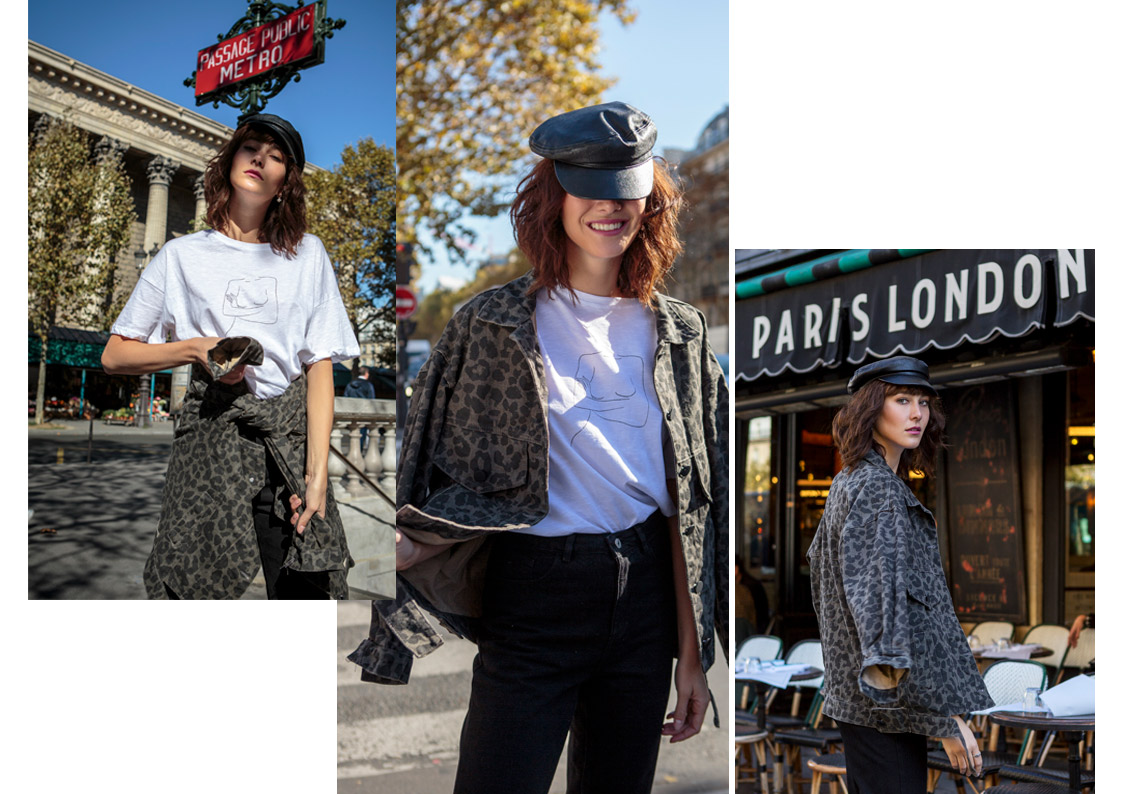 LOVED FOOD: Crêpes, of course!
LOVED FRENCH SONG: Moi je joue / Brigitte Bardot
LOVED RESTAURANT IN PARIS: La Belle Époque
LOVED SPOT IN PARIS: Walk along the Seine River