About us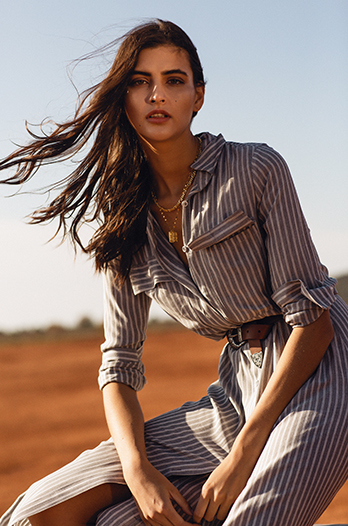 We are a youth online fashion brand,inspired by both the daily needs of the woman but also the global fashion trends.
Most of the items,you will find on our website,are exclusively designed by our designer team which has passion for fashion and insistence on the high quality of clothes.Our fashion team in Greece designs designs creations inspired by you,by our friends,by the worldwide renowed influencers in street style and the trends arising via the social media.
At the same time,most of the fashion items,you will find,are designed abroad always bearing in mind your own needs,therefore forming an online fashion destination that every woman will adore and will be able to find the ideal outfit for occasion.
Having dozens of choices for every style and season, there is a weekly update and renewal of the e-shop and active presence in the social media by posting your own photos ( by using hashtag #MYSxME ) and by showing our newest collections,we are not just another fashion brand,we are a fashion brand which evolves daily and covers all your needs on a 24 hour basis just by clicking.
Our aim is to deliver easily to your house the latest trends and to offer you a high fashion sense which fits your daily needs.
Welcome to our world.